Vampire vixens stories
SITE UNDER CONSTRUCTION FOR NOW! IM WORKING ON THIS SITE SLOWLY BUT IM GETTING THERE. ENJOY WHAT I HAVE FOR NOW. PLEASE AND THANK YOU! -M.J.Morales
Welcome to the world that is my stories! Here you will find my Tales of love, hate, betrayel, anything you can possibly think of. On this site i have put up my books that i am working on and my poems. i hope you enjoy. Now go into the realm that is my mind.
Welcome to Vampire Vixen's page.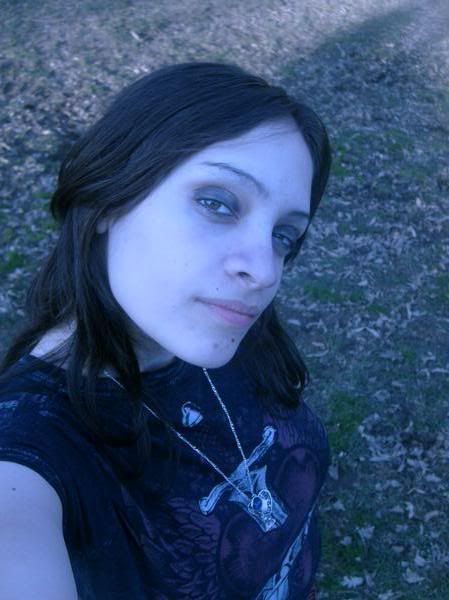 About Me: My name is M.J.Morales I amcurrently 17 years old.I enjoy writing and reading(obviously) lol. I love to do normal stuff like hang out with my bf or my friends. I wrote many poems and stories I hope you enjoy them.
~Scarlet Blood~ Althea is a 17 year old girl who loves going to the mall. But one night she gets attacked by an sinister vampire. She wakes up to find out shes in the care of Eros, a vampire hunter who found her body in a forest. Wierd things are starting happen to her body. SHES CHANGING INTO A VAMPIRE! Eros says he will stop at nothing till all of them are dead. will he care if shes one of the living dead? Read to find out.
Scarlet Blood 2: Blood Relatives When Samir's older twin sister Belladonna finds out that her brother was killed when his clan tattoo vanished, she gets pissed and she wants revenge! To make things worse Althea was her brothers creation. Belladonna decides to temporarily leaves her vampire clan to go after them. Belladonna is a strong vampire and is a force to be reckon with. She meets Eros in person and thinks hes attractive and she kidnaps him and rips off his tattoo that protected him from vampire magick. What will happen to Eros will Althea make it in time? you will find out soon enough

Stories that are coming soon
Scarlet Blood
Scarlet Blood 2: Blood Relatives
Bloodlust
Scarlet Blood Page
Vampire Vixen's Poems


Email: Vampirevixen0305@yahoo.com